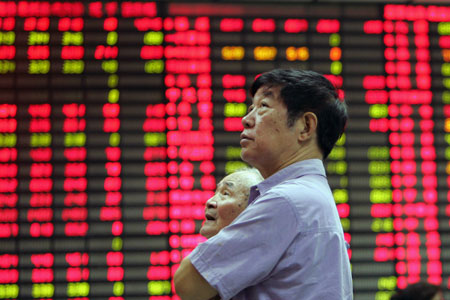 Photo Credit: China Daily
With its stock market absolutely tanking, the Chinese government shall attempt its own economic stimulus – both in its equity markets and perhaps in its tightened monetary policy. Traders are expecting that China will support the market by pumping money into the exchange, and the government might even lower interest rates or the current reserve ratio to allow banks to add more liquidity to the market.
Chinese stock markets are hurting
The Chinese stock markets are among the poorest performing in the world, even as its economy is growing wildly. Concerns about inflation and foreign investors bringing money home, rather than putting equity in Chinese markets, is largely responsible for the 53% drop. External demand for Chinese securities has put plenty of downwards pressure on the country that was performing so well from foreign investments.
Foreign investment lagging
Investment in Chinese currency has not slowed; however, the yuan continuing to rise against the US dollar. This also comes after Henry Paulson again challenges China that a currency revaluation is necessary to continue prosperous trade between the two counties. China has been the target of attacks for currency manipulation by limiting the value of its currency to create huge trade gaps with developed nations around the world. More political pressure is brewing from Henry Paulson and the two US presidential candidates on how China should proceed with its currency – which may further prompt the Chinese government to enact its own style of economic stimulus.